VETogether Die Therapeuten Academy !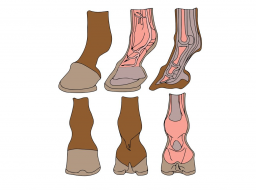 Huferkrankungen homöopathisch behandeln Teil 2
Location:

Live webinar

Video price:

14.95 €

Video duration:

1 hour and 36 minutes

Language:

German
A recording of this webinar is available.
Im 2. Teil befassen wir uns nochmal kurz mit den Grundlagen der klassischen Homöopathie und deren Rezeptierung um dann konkret über folgende Krankheiten zu sprechen:

- Huflederhautentzündung
- akute Hufrehe
- chronische Hufrehe
- Hufrollenentzündung
- Strahlbeinzysten

Außerdem werden wir wieder einen Praxisfall vorstellen und gemeinsam eine Therapie erarbeiten.


Der Kurs kann unabhängig von Kurs 1 gebucht werden.

Die Dozentin Susanne Kleemann hat eine umfassende tierhomöopathische Ausbildung und betreibt eine Vollzeit-Praxis für Tierhomöopathie in Köln.

Dies Webinar richtet sich an Tierärzte, Tierheilpraktiker, Tierphysiotherapeuten, Pferdeosteopathen und natürlich Hufbearbeiter!