VETogether Die Therapeuten Academy !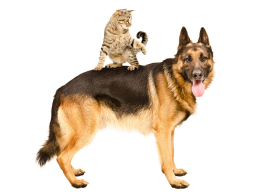 Rücken Fit Hund
Location:

Live webinar

Video price:

29.95 €

Video duration:

1 hour and 37 minutes

Language:

German
A recording of this webinar is available.
Ist der Hund aggressiv oder gestresst? Ist er ängstlich oder zurückhaltend? Meidet er das Spielen mit Artgenossen? ist er berührungsempfindlich im Rücken oder reagiert sogar bissig? Dir Ursache für problematisches Verhalten von Hunden ist häufig schmerzbedingt. Es lohnt sich also, den Rücken des Hundes mal näher unter die Lupe zu nehmen.

Inhalte:

Anatomie
- Wirbelsäulen Statik
- Muskulatur Dynamik
- Neurologie

Pathologie (Ursachen, Symptome, Therapiemöglichkeiten)
- Spondylose
- Cauda equina
- Bandscheibenvorfall (Dackellähme)

Therapien im Detail
Laser: Laserakupunktur, Frequenzen, Flächenlaser
Akupunktur: Nadeln, Moxibustion, Quaddelakupunktur
Blutegel: Wirkung und Einsatzspektrum
Physio:/Osteo: Behandlungstechniken
Training: welche Übungen und Hilfsmittel sind geeignet
Prophylaxe
Rassespezifische Besonderheiten

Achtung: Die Aufzeichnung ist aus technischen Gründen mit 3 h angegeben. Die Unterrichtszeit ist 1 Stunde und 38 Minuten.