VETogether Die Therapeuten Academy !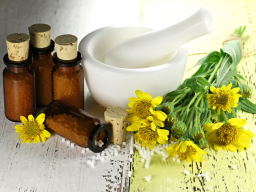 Arnica in der Lahmheitstherapie
In Kurse > Homöopathie
Location:

Live webinar

Video price:

9.95 €

Video duration:

1 hour and 13 minutes

Language:

German
A recording of this webinar is available.
Themenreihe: Die großen Arzneimittelbilder mit Bezug zum Bewegungsapparat

In diesem Webinar widmen wir uns umfassend dem Arzneimittelbild von Arnica in der Homöopathie.

Als großes und sehr wirksames Mittel in der Therapeutenpraxis besprechen wir die Potenzen und Dosierungen sowie den umfangreichen Einsatzbereich des homöopathischen Mittels Arnica montana oder auch Bergwohlverleih. Arnica ist sehr viel mehr als nur ein Mittel bei Quetschungen.