VETogether Die Therapeuten Academy !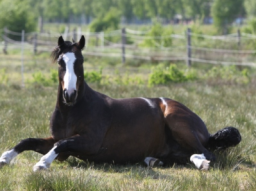 Die homöopathische Behandlung von Magen Darm Erkrankungen
In Kurse > Homöopathie
Location:

Live webinar

Video price:

15.00 €

Video duration:

1 hour and 34 minutes

Language:

German
A recording of this webinar is available.
In diesem Webinar widmen wir uns den Möglichkeiten Magen Darm Erkrankungen homöopathisch zu begleiten und zu unterstützen.

Wir wiederholen kurz die Grundlagen und steigen dann in die Materie ein. Praxisbeispiele unterstützen den Unterricht. Der Kurs ist nur für Therapeuten gedacht. Von Selbstmedikation von Tierbesitzern raten wir generell ab.