VETogether Die Therapeuten Academy !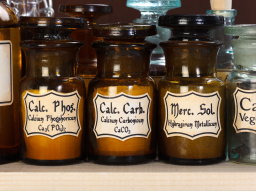 Die Calciums in der Homöopathie
In Kurse > Homöopathie
Location:

Live webinar

Video price:

9.95 €

Video duration:

1 hour and 40 minutes

Language:

German
A recording of this webinar is available.
Die Familie der Calcium Arzneien hat einen besonderen Bezug zum Bewegungsapparat. So ist Calciumcarbonat ein wichtiges Mineral, das der Organismus zum Aufbau verschiedenster Gewebe insbesondere des Knochengewebes benötigt. Harte Schale weicher Kern, so könnte man Calcium carbonicum auch beschreiben. Was wir darüber hinaus noch für Aspekte in der Behandlung von Bewegungsstörungen finden, sehen wir uns in diesem Webinar ganz genau an.