VETogether Die Therapeuten Academy !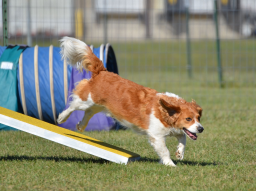 Silicia - das große Mittel für den Bewegungsapparat
In Kurse > Homöopathie
Location:

Live webinar

Video price:

for free

Video duration:

1 hour and 19 minutes

Language:

German
A recording of this webinar is available.
Silicea gehört in der homöopathischen Praxis zu den tiefgreifenden Arzneien für die Behandlung von Bewegungsstörungen mit einem breiten Symptomenkomplex von Sehnen- und Bänderschwächen, bis hin zu chronischen knöchernen Prozessen.
Dem erkrankten Tier verleiht es stabile Grenzen und feste, elastisch- belastbare Formen. Was genau das bedeutet, schauen wir uns in diesem Webinar ganz genau an.