VETogether Die Therapeuten Academy !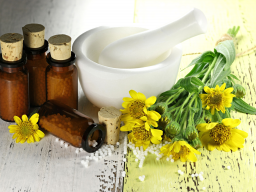 Das Repertorium verstehen und anwenden
In Kurse > Homöopathie
Location:

Live webinar

Video price:

15.00 €

Video duration:

1 hour and 22 minutes

Language:

German
A recording of this webinar is available.
Das homöopathische Symptomenverzeichnis wird Repertorium genannt.

Nachdem die Symptome einer Anamnese festgelegt worden sind, folgt die eigentliche Suche von Rubriken, die sogenannte Repertorisation mit Hilfe des Repertoriums.

In den Rubriken sind die Arzneien enthalten, die einen Bezug zu dem Symptom haben und so verdichten sich letztendlich die in Frage kommenden homöopathischen Mittel.

In dem Webinar schauen wir uns mal die wichtigsten Rubriken bei Erkrankungen des Bewegungsapparates an und üben die Übersetzung von Symptomen in Repertoriumssprache.