VETogether Die Therapeuten Academy !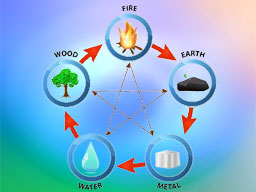 Behandlungsstrategien mit den 5 Wandlungsphasen
In Kurse > Akupunktur
Location:

Live webinar

Video price:

49.95 €

Video duration:

1 hour and 14 minutes

Language:

German
A recording of this webinar is available.
In diesem Webinar beschäftigen wir uns noch einmal explizit und ausschließlich mit den Behandlungsprinzipien mittels der 5 Wandlungsphasen. Wie funktionieren diese physiologisch und wie nutzt man sie bei Pathologien? Dazu besprechen wir folgende Zyklen mit ihren einzelnen Pathologien und Beziehungen zueinander.
- Sheng-Zyklus
- Ke-Zyklus
- Cheng-Zyklus
- Wu-Zyklus
- die richtige Auswahl der Akupunkturpunkte
- Fallbeispiele
Voraussetzung sind Kenntnisse zu den 5 Wandlungsphasen und deren Zuordnungen.