VETogether Die Therapeuten Academy !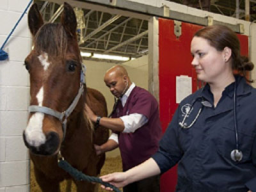 Anamnese in der TCM
In Kurse > Akupunktur
Location:

Live webinar

Video price:

49.95 €

Video duration:

1 hour and 7 minutes

Language:

German
A recording of this webinar is available.
In diesem Webinar beschäftigen wir uns damit, was für spezielle Fragen wir im Anamnesegespräch stellen und in der Befundung aufnehmen können um einer TCM-Diagnose näher zu kommen. Was brauchen wir alles für eine ganzheitliche Anamnese, was bedeuten die verschiedenen Haut- und Fellzustände, wie können wir das Shen beurteilen, nach welchen Kriterien gehen wir beim Appetit und Trinkverhalten, worüber geben uns die unterschiedlichen Kotkonsistenzen Aufschluss? Diesen und weiteren Fragen werden wir uns widmen.