VETogether Die Therapeuten Academy !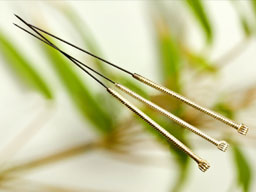 Ashi-Shu-Mu-Einnadel
In Kurse > Akupunktur
Location:

Live webinar

Video price:

49.95 €

Video duration:

1 hour and 9 minutes

Language:

German
A recording of this webinar is available.
In diesem Webinar gehen wir auf weitere Diagnose- und Behandlungsprinzipien mit der Akupunktur ein. Die Shu-Mu-Punkte, auch Zustimmungs- und Akutpunkte, liegen auf dem inneren Ast des Blasenmeridians und transportieren Qi und Xue. Jedem Organsystem ist ein Shu-Punkt zugeordnet.
Auf Grund dieser engen Beziehung werden die Shu-Punkte bei Störungen der zugehörigen inneren Organsysteme druckempfindlich und sind bei Erkrankungen entsprechend indiziert. Sie eignen sich sowohl bei chronischen als auch bei akuten Erkrankungen und können durch die dazugehörigen Meridiane und Punktekombinationen sediert, tonisiert oder verteilt werden. Sie dienen damit sowohl der Diagnose als auch der Therapie.
Kombiniert man die Shu-Mu-Technik mit der Einnadelmethode, die ihren Bezug im Ko-Zyklus der 5 Wandlungsphasen hat, hat man eine wunderbare Möglichkeit die Tiere unabhängig von den Besitzererzählungen nach Befindlichkeit und Wichtigkeit zu befragen.
Ergänzt wird das Ganze durch Ashi-Punkte, sogenannten Triggerpunkte, die in der Schmerztherapie ihren Einsatz finden.