VETogether Die Therapeuten Academy !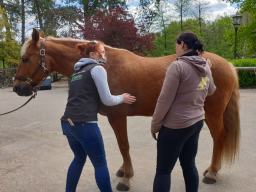 Fallbesprechung in der TCM
In Kurse > Akupunktur
Location:

Live webinar

Video price:

49.95 €

Video duration:

1 hour and 6 minutes

Language:

German
A recording of this webinar is available.
In diesem Webinar besprechen wir einen realen Fall von der Anamnese über die Zuordnung der Symptome in die 5 Wandlungsphasen, den Untersuchungsgang, Einteilung in die 8 Leitkriterien bis hin zum Nadelungskonzept.