VETogether Die Therapeuten Academy !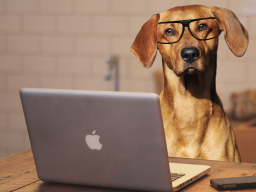 TCM: Vom Befund zum Punkt beim Hund
In Kurse > Akupunktur
Location:

Live webinar

Video price:

24.95 €

Video duration:

1 hour and 18 minutes

Language:

German
A recording of this webinar is available.
Die Hinterhandschwäche mit Spondyl-Arthrose beim Hund

Neufundländer-Rüde Johnny, 10 Jahre alt leidet unter einer Hinterhandschwäche, kombiniert mit Spondylarthrose. Johnny schleift die Hinterpfoten, er läuft nur kurze Strecken, das Aufstehen fällt ihm schwer.
In diesem Webinar erfahren Sie, wie wir aus der Anamnese und Befunderhebung eine chinesische Diagnose entwickeln. Daraus ergibt sich ein konkretes Behandlungskonzept inklusive Punkteauswahl.