VETogether Die Therapeuten Academy !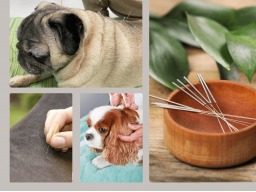 Kälte in der TCVM
In Kurse > Akupunktur
Location:

Live webinar

Video price:

24.95 €

Video duration:

1 hour and 14 minutes

Language:

German
A recording of this webinar is available.
Kälte als klimatischer Faktor der in den Körper zieht und krank macht, ist an der Tagesordnung. Auch innere Kälte, verursacht durch ein Ungleichgewicht von Yin und Yang, spielt eine wichtige Rolle in der Therapie. In diesem Webinar erfahren Sie, welche Kälte-Erkrankungen typisch sind und wie sie therapiert werden können.