VETogether Die Therapeuten Academy !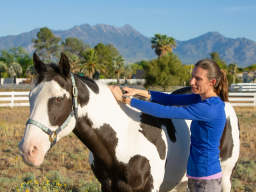 Faszinierende Faszien
In Kurse > Akupunktur
Location:

Live webinar

Video price:

24.95 €

Video duration:

1 hour and 38 minutes

Language:

German
A recording of this webinar is available.
Was genau sind die Faszien? Welche Faszien gibt es bei Pferden? Können Faszien verkleben? Können Faszien schmerzen? Welche Folgen können für das Pferd aus verklebten Faszien resultieren? Wie kann ich die Faszien trainieren? Diese und weitere Fragen beantwortet Pferde-Expertin Ariane Hoffmann-Pinther in diesem spannenden Webinar. Zusätzlich gibt es einen Einblick in Trainingsmöglichkeiten.