VETogether Die Therapeuten Academy !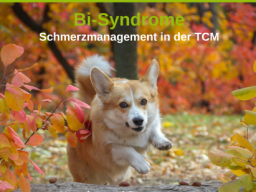 Bi-Syndrome in der TCVM: Wesen und Therapiestrategien
In Kurse > Akupunktur
Location:

Live webinar

Video price:

24.49 €

Video duration:

1 hour and 2 minutes

Language:

German
A recording of this webinar is available.
Bi-Syndrome verursachen Schmerzen im Bewegungsapparat. Der Leidensdruck ist oft beträchtlich. Wir informieren über Schmerzen, ihre Entstehung und Bedeutung für den Organismus, Ursachen und Symptome. Sie lernen die Hauptbeteiligten Qi, Xue und pathogene Faktoren kennen und vielversprechende Therapiestrategien zu nutzen z.B. Antike Punkte.