VETogether Die Therapeuten Academy !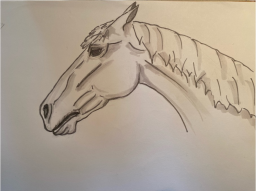 10 Vorboten für Lahmheit und Schmerzen beim Pferd
In Kurse > Osteopathie
Location:

Live webinar

Video price:

24.95 €

Video duration:

2 hours and 7 minutes

Language:

German
A recording of this webinar is available.
Du bist Dir unsicher, ob Dein Pferd sich wohl fühlt oder vielleicht sogar Schmerzen hat?
Unsere Dozentin Ariane Hoffmann-Pinther stellt Dir 10 Vorboten von Schmerzen und Lahmheiten vor. Denn auch ohne für uns offensichtliche Schmerzen gibt es einige Anzeiger für große Probleme im Pferdekörper bis hin zur bevorstehenden Lahmheit. Diese Anzeiger zu erkennen und rechtzeitig zu handeln, kann Dein Pferd vor großem Schaden retten. Dieses Seminar richtet sich sowohl an Therapeuten als auch an interessierte Pferdebesitzer.