VETogether Die Therapeuten Academy !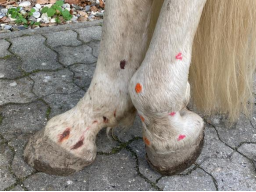 Antike Punkte endlich verstehen und erfolgreich einsetzen
In Kurse > Akupunktur
Location:

Live webinar

Video price:

24.95 €

Video duration:

1 hour and 13 minutes

Language:

German
A recording of this webinar is available.
Antike Punkte sind als effektvolle Element-Punkte eng verbunden mit dem Fließgleichgewicht der Wandlungsphasen. Sie therapieren Fülle und Leere, leiten pathogene Faktoren aus. In diesem Webinar erfährst Du alles über ihre Systematik und wie Du Antike Punkte in der Therapie am besten einsetzen kannst.